Visit our donkey farm!

Soaps, creams and other cosmetics from natural ingredients

Welcome to the website of our family-run donkey farm

What is donkey milk?

The lives of donkeys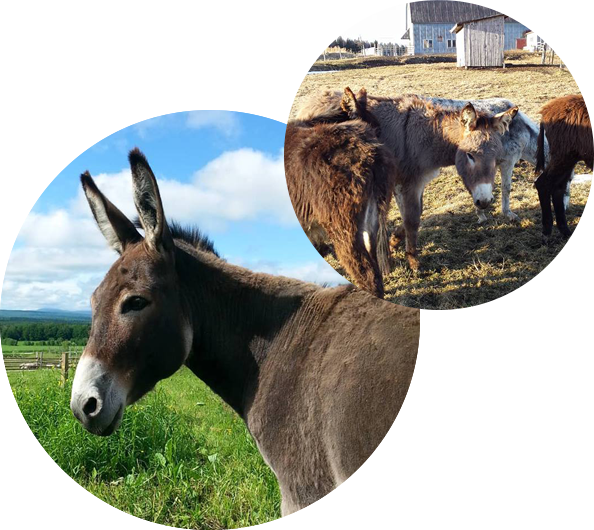 The lives of donkeys: a primer
Donkeys have a life expectancy of 20 to 45 years. The males are weaned between six months and one year after birth, and finish growing between 3 and 4 years of age. A donkey's productive life is considered to range from 4 years to 15–20 years, depending on animal's health, after which it is generally retired.
Donkeys are herbivores and generally live in pastures during the summer season, feeding on the grass available to them.
In the winter, they eat hay, which they are given in abundance. In some situations where a donkey requires more food (because of labour, lactation, etc.), its feed can be supplemented with mash adapted for horses. A donkey's diet must be sufficient, but not excessive, as carbohydrate and protein overeating can cause severe metabolic disorders, and obesity is the leading cause of infertility in donkeys.


For their comfort, the donkeys are given freedom of movement and the leisure to socialize with other members of their herd. They are also given access to shelter from the sun and bad weather, and a cool, clean watering point. When a donkey has to be kept in its box stall, and during the winter, it is provided with a clean, comfortable surface where it can rest within its confined environment. Donkeys also dislike being alone and must be kept in contact with a companion while in their box stall.


Basic donkey care, aside from feeding, consists of worming the animals 3 or 4 times a year and trimming their hooves every 2 or 3 months, depending on how fast they become overgrown.