Visit our donkey farm!

Soaps, creams and other cosmetics from natural ingredients

Welcome to the website of our family-run donkey farm

What is donkey milk?

Donkey milk
Donkey milk for sale
We offer the sale of donkey milk produced on our farm, by our animals. Milk from family breeding that respects the needs and nature of donkeys. This milk is not intended for human consumption, but it is collected and stored in such a way as to achieve the highest quality standards in the cosmetics industry.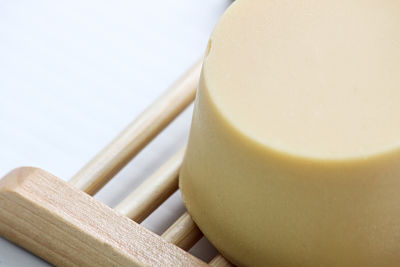 Our products
We sell donkey milk in two forms: frozen or freeze-dried.

Frozen milk is sold only on the farm, in stores during the tourist season and by appointment out of season.
Freeze-dried milk is the dry matter of milk. Dried by cold, the milk retains all its properties.

The sale of donkey milk is aimed as much at individuals who practice soap making for pleasure as at artisanal soap factories interested in developing new products. It is also aimed at the cosmetics industry and wholesalers of soap raw materials.

We sell by small or large quantity.

For small quantities of freeze-dried milk go to our online store.
For frozen milk or to have access to the wholesale price, please contact us via the contact form.

We are able to provide a certificate of analysis relating to our freeze-dried milk, produced on request in another independent laboratory.
Our prices
Pure frozen milk:

$ 25 per liter, minimum 2 liters.

Filtered and frozen immediately after milking. Packaged in Ziploc bags of 500mL each, almost under vacuum and flat.
Available only at the farm (provide a cooler for the trip to your home).

Pure freeze-dried milk:

$ 52/100 g equivalent to 1 reconstituted liter available in our online store.
$ 500 per kilo contact us!

NOT INTENDED FOR FOOD
FOR COSMETIC USE ONLY
Practical information for using donkey milk
Donkey milk contains on average 80 to 90 g of dry matter per liter of fresh milk. To reconstitute one liter of milk, between 80 and 90 g of freeze-dried milk powder is therefore used. Soap factories typically use 5-10% milk in the total weight of the soap. In creams we also have good effects at 10%, but we can go up to 50%. At this percentage, however, the characteristic odor of lyophilized donkey milk is very present.

For the manufacture of soaps by cold saponification, it is essential to avoid excessively high temperatures. The proteins in the milk would be denatured, resulting in a partial loss of properties and a characteristic brown tint.