Visit our donkey farm!

Soaps, creams and other cosmetics from natural ingredients

Welcome to the website of our family-run donkey farm

What is donkey milk?

Our products
Our passion is for raising donkeys. All our products contain milk from the animals on our farm in the Eastern Townships.
We have entrusted the crafting of our soaps, creams and other cosmetics to an experienced professional, who has been making quality artisanal soaps and cosmetics derived from natural ingredients for a number of years in the Estrie region.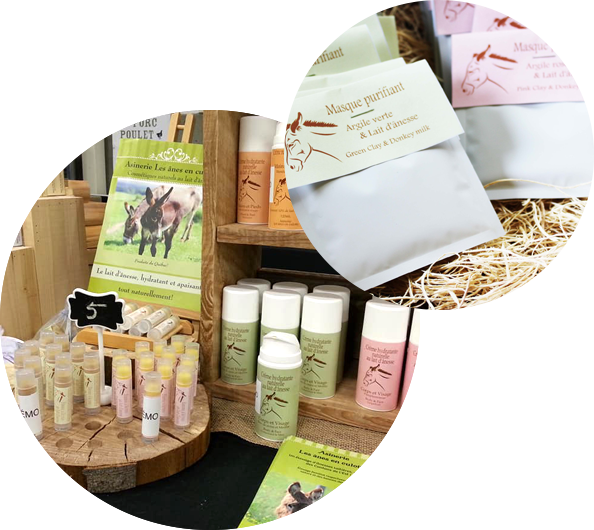 The soaps are made from 100% natural ingredients: olive oil, coconut oil, certified environmentally friendly palm oil (RSPO), rice bran oil, etc. The dyes they contain are natural pigments, and their fragrances are exclusively crafted using essential oils.
A masterful production process is used to prevent any alterations in the ingredients, and by extension the properties of the donkey milk.
The soaps are firm and creamy and produce abundant foam, in addition to being very long-lasting.