Welcome to the website of our family-run donkey farm

Soaps, creams and other cosmetics from natural ingredients

Visit our donkey farm!

What is donkey milk?

Freeze-dried milk
Donkey milk for sale
In addition to our processed products, we sell donkey milk produced on our farm, by our own animals. This milk is the product of family farming that is respectful of the donkeys' needs and characteristics. The milk is not intended for human consumption, but collected and preserved in order to meet the highest quality standards of the cosmetics industry.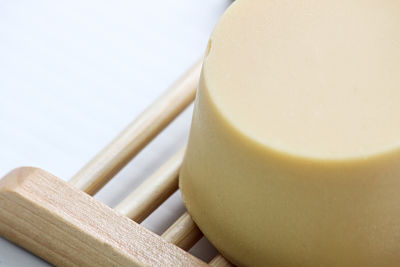 Our milk is currently available in frozen and freeze-dried form. Feel free to contact us for more information on donkey milk sales, using our Contact Form.

Our milk is freeze-dried in a laboratory in Quebec. We are able to provide a certificate of analysis for our freeze-dried milk, which is produced at an independent laboratory.

Donkey milk is of interest both to individuals who make soap for their own enjoyment as well as traditional soap makers looking to developing new products. It is also destined for the cosmetics industry and wholesalers of soap-making raw materials. We sell in both small and large quantities. For small quantities, visit our Online Store. To qualify for the wholesale rate, please contact us using the Contact Form.
Our bulk prices
(vacuum packaging in approximately 1 kg bags)
45$/100 g
380$ le kilo
320$ le kilo à partir de 5 kilos